Activities of JSPS Alumni Association in AUSTRALIA

The Australia JSPS Alumni Association (or "JSPSAAA" for short) was founded in Australia in 2017 by former fellows supported by the Australian Academy of Science and the Japan Society for the Promotion of Science (JSPS) as the 18th authorized JSPS alumni association in the world.
Activities in FY2021
Due to the spread of the novel coronavirus, activities of JSPSAAA were severely restricted in FY2021
No in-person state or territory alumni activities were possible in 2021 due to prolonged lockdowns enacted and enforced by Australian state and territory governments.
In 2020, the JSPSAAA was successful in received a prestigious grant from the Australian Academy of Science under the Theo Murphy Initiative (Australia) to sponsor our JSPSAAA annual symposium. In that context, the JSPSAAA Executive Committee decided to postpone our 2021 symposium until Covid-19 conditions in Australia and Japan allowed for travel of Japanese dignitaries and speakers to the event held in Sydney (March 2022).
In 2022, the JSPSAAA seeks to become more outwardly focused on engagement with its members through regional meetings and social media, and the publishing of its own quarterly newsletter.
The JSPSAAA also seeks to improve its relations with other JSPS Alumni Associations and learn from their history to improve its own activities.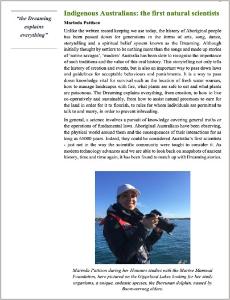 Above: JSPSAA Newsletter content
Right: 2022 JSPSAAA Symposium brochure cover