Overseas Research Fellowships
If any differences in wording or interpretation should occur between Japanese and English, the Japanese part will take precedence.
To foster highly capable researchers with wide international perspectives, this fellowship gives excellent young Japanese researchers an opportunity to carry out long-term research at an overseas university or research institution.
Overseas Research Fellowships―Restart Research Abroad (RRA) is launched in FY 2016. Young Japanese researchers who have suspended their research activities due to life event (marriage, childbirth, child raising, nursing and caregiving) are eligible to apply for an RRA fellowship.
* Under this fellowship program, fellows are not employed by the Japan Society for the Promotion of Science (JSPS).
All fields of the humanities, social sciences and natural sciences
(1)To be eligible, a candidate must satisfy one of the following two requirements:
Ⅰ: Postdoctoral researcher employed as researcher in a Japanese university, research institution, or national laboratory
Ⅱ: Postdoctoral researcher who aspires to an above-listed research position
(2)The candidate must have received a doctoral degree within 5(10※) year of the date 1 April at the time of starting fellowship tenure.
※only RRA program
(3)The candidate must not have more than a cumulative total of 5 years in a permanent full-time research position at a university or other research institution.
(4)The candidate must be a citizen of Japan; or if a foreign national, must have permanent resident status in Japan.
For further details, please see the application guidelines for this fellowship program.
https://www.jsps.go.jp/j-ab/ab_sin.html
(Japanese)
・Roundtrip international airfare
・Maintenance allowance
・Child allowance(only RRA program)
(Equivalent of 10% of Fellow's maintenance allowance and airfare for each accompanying child)
※The maintenance allowance may be used for research activities.
 Within the maintenance allowance no division is made between living and research costs.
※The amount of maintenance allowances differs by destination country/region as indicated in the following table.
| Group | Region/Country | Maintenance allowance (yearly) |
| --- | --- | --- |
| Group A | Qatar, Singapore, Turkey, Ireland, United Kingdom, Italy, Austria, Netherlands, Switzerland, Sweden, Spain, Denmark, Germany, Norway, Finland, France, Belgium, Portugal, United States of America, Canada, Israel, etc. | ¥6,278,000 |
| Group B | Korea, Philippines, Australia, New Zealand, Poland, Russia, Serbia, New Caledonia, French Polynesia, Hungary, etc. | ¥5,037,000 |
| Group C | Taiwan, China, India, Mauritania, Panama, Tanzania, Mexico, Vietnam, Kenya, etc. | ¥4,526,000 |
A fair and transparent screening process is carried out by JSPS's Screening Committee for Young Researcher Fellowships, comprising frontline Japanese researchers.
In the screening process, both document reviews and interviews are conducted.
Whether through his/her overseas experience, the applicant can be expected to become a highly adept researcher capable of shoulder the future of scientific advances.
Whether the applicant's research plan can (1) be expected to enhance Japan's research environment and challenge new research topics as an outgrowth of his/her research activities at the overseas research institution, and (2) be expected to produce sufficient advances in the applicant's research activities prior to his/her overseas departure.
Whether a concrete research plan has been established and sufficient advance negotiation has been carried out between the applicant and his/her prospective overseas host research.
Adequate foreign language proficiency is desirable. (For English, either 79 points on (Internet-based) TOEFL, 730 points on TOEIC, or Grade Pre-1 on EIKEN Test in Practical English Proficiency.)
Mid-February: Issue application call and guidelines
Early May: Receive applications
Mid-August: Disclose results of 1st stage review (document review)
Late September: Screening committee conducts 2nd stage review (interviews)
Late October: Disclose results of 2nd stage review (interviews)
4.Obligations (main items)
・Except in cases of research suspension for maternity/infant-raising leave, fellows are expected to devote themselves to their research based on the research plan contained in their application over the duration of their fellowship tenure.

・Fellows must submit an interim report at the end of the first year of their tenure and a final report at the end of their fellowship.

・In principle, fellows may not be funded via another fellowship, receive a salary or a wage, or obtain other equivalent financial assistance.

・Fellows may not matriculate a university or graduate school as a student during their tenure.

・Fellows are obligated to conduct their research based on the research title and research plan and under the host researcher at the host institution specified in their fellowship application. Accordingly, the research title, research plan, host researcher, and host institution may not, as a rule, be changed. However, there may be cases when changing the content of a fellow's research plan is allowed due to unavoidable circumstances. In such cases, the fellow must first gain permission from JSPS before making the changes.

・The Fellow must submit to JSPS the document that clearly states the name of the host institute, the duration, Fellow's position and research plan with the autograph of the host researcher before the Fellow starts his/her fellowship to prove that s/he has been accepted by his/her host researcher.
In addition, if a change in the host researcher or the duration should occur, the Fellow must submit the revised document signed by the host researcher.
・The maintenance allowance is deposited into the Fellow's own bank account. Please note that the allowance cannot be paid into the account of the host researcher or host institution.
・During their overseas tenure, as Fellows have a non-resident status in Japan, their allowances and research grants are paid in the form of "travel expenses."
They will, therefore, not be subject to taxation in Japan. However, it is possible that they may be taxed in the Fellow's host country.
In such cases, Fellows should carry out any necessary tax procedures by themselves.
・While residing overseas, JSPS Overseas Research Fellows are not as a rule allowed to receive wages or financial support equivalent to wages. However, when permitted by their university or research institutions in Japan, they may receive remunerations from their affiliated overseas research institution or on an exceptional basis for work performed overseas when it meets certain stipulated conditions. As to whether these conditions for receiving remuneration apply, please consult the Fellow who has read the Program Guidelines.
For more details on the receipt of remuneration for work by JSPS Overseas Research Fellow, please refer to [
PDF
]
6.Essay on JSPS Overseas Fellows' Experiences
We ask JSPS Overseas Fellows to write an essay on their overseas experiences. In them, they give advice on preparing to go abroad or on issues that may arise while living abroad, and, of course, on what they liked about living abroad.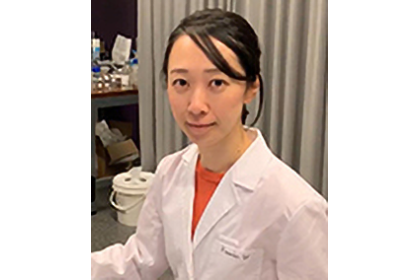 Engineering Science, Nanomaterials Science
Soft Condensed Matter Group, Debye Institute for Nanomaterials Science
Utrecht University, Netherlands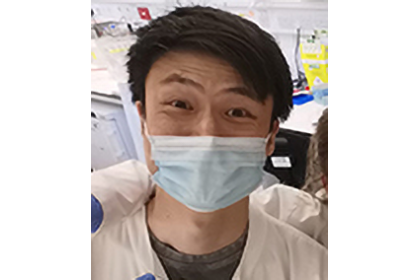 Medicine, dentistry and pharmacology, Surgery and Pediatric surgery
Great Ormond Street Institute of Child Health
University College London, United Kingdom
|   | Applications | Selections | Selection Ratios (%) |
| --- | --- | --- | --- |
| FY2020※ | 782 | 162 | 20.7 |
| FY2019※ | 811 | 189 | 23.3 |
| FY2018※ | 791 | 176 | 22.3 |
| FY2017※ | 811 | 158 | 19.5 |
| FY2016※ | 987 | 190 | 19.3 |
| FY2015 | 974 | 170 | 17.5 |
| FY2014 | 824 | 204 | 24.8 |
| FY2013 | 810 | 192 | 23.7 |
| FY2012 | 888 | 178 | 20 |
| FY2011 | 765 | 164 | 21.4 |
| FY2010 | 739 | 138 | 18.7 |
| FY2009 | 762 | 130 | 17.1 |
| FY2008 | 801 | 141 | 17.6 |
| FY2007 | 857 | 131 | 15.3 |
※The above number includes RRA program.
| Destination | Ratios (%) |
| --- | --- |
| North America | 61.7 |
| Europe | 34 |
| Oceania | 1.2 |
| Asia | 1.2 |
| Others | 1.9 |
Human Resource Development Program Division
Japan Society for the Promotion of Science (JSPS)
5-3-1 Kojimachi, Chiyoda-ku, Tokyo 102-0083, JAPAN
Email:
For fellows: kaitoku*jsps.go.jp
For applicants: kaitoku-s*jsps.go.jp
For others: kaitoku-o*jsps.go.jp