Budget
JSPS budget for the 2022 fiscal year totaled ¥266.1 billion. This includes ¥27.2 billion in operating expense subsidies from the National Treasury, ¥139.7 billion in subsidies for Grants-in-Aid for Scientific Research, and ¥0.7 billion for the "Leading Initiative for Excellent Young Researchers" program. Also included is ¥97.5 billion Multi-year Fund for Grants-in-Aid financed by the government.

Subsidies and grants allocated by the Government of Japan constitute 99.9% of the JSPS budget.
※The budget contains estimated funding for carrying out each program.
Budget transition FY2018-2022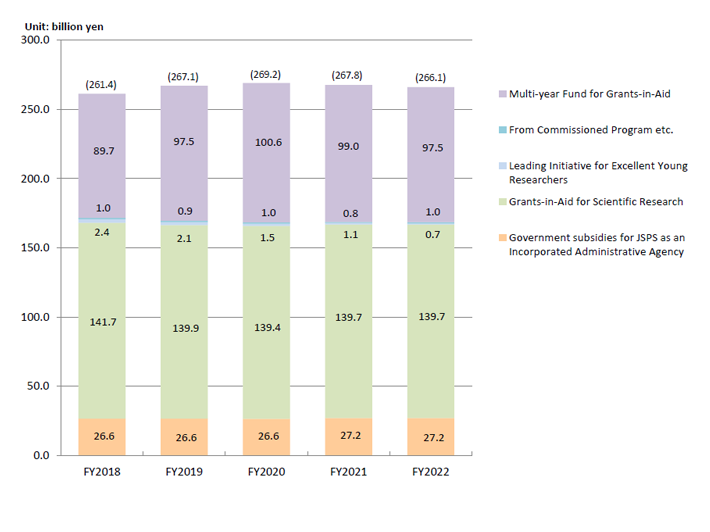 FY2022 Budget by program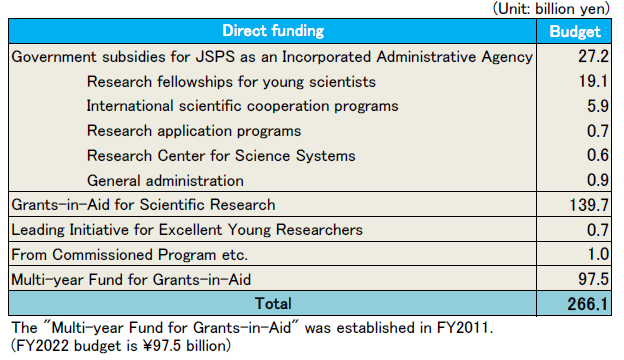 Transition in number of JSPS executives and employees