Message from JSPS President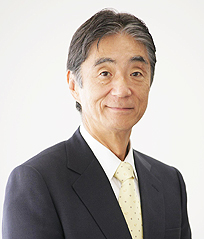 President
Yuichiro Anzai, Ph.D.
The Japan Society for the Promotion of Science was established with an imperial endowment in 1932. Over the more than 80 years since then, JSPS has initiated and carried out a vast array of programs that are essential to promoting scientific research. In April 2013, JSPS embarked on the 5-year period of its third mid-term objectives, under which our program rests upon four main pillars:
(1) Creating diverse world level knowledge
(2) Building robust international cooperative networks
(3) Fostering the next generation while enhancing the education
and research functions of universities, and
(4) Building evidence-based science-promotion systems and strengthening
linkage with society
Within this framework, JSPS is striving to develop itself as a vibrant research-support organization that advances research driven by the researchers' own free ideas while fostering talented researchers of the next generation.
The kind of superlative knowledge that contributes to developing a robust human society is born out of a continuum of original, cutting-edge research activities carried out by researchers ceaselessly striving to advance science across a spectrum of the humanities, social sciences, and natural sciences. Such scientific thrust is the engine that drives the international competitiveness of a nation's industry and that elevates its persona within the global community. For Japan, it also plays an essential role in building a knowledge-based society.
The succession of Japanese researchers who have over recent years been awarded the Nobel Prize are people who have been able to give optimum expression their own ideas while working in a liberal and upbeat environment. Looking to the future, fostering of the next generation of potential Nobel laureates who must shoulder the advancement of cutting-edge research, especially within the international arena, is more vital now than ever before.
This May, the fourth annual meeting of the Global Research Council was held in Tokyo. It gathered together the heads of science-promotion agencies from 47 countries. The meeting adopted a "Statement of Principles for Funding Scientific Breakthroughs," which states that a robust and broad foundation for researcher-driven basic research is needed as a source for future scientific breakthroughs and innovations. Demanded of today's scientific research is a high level of performance in four of its aspects: Being competitive, comprehensive, interdisciplinary, and international. In these ways, JSPS will carry out its programs in an ever-more effective manner as we seek to expand the frontiers of scientific investigation. Concurrently, we will apply the full strength of JSPS's organization toward satisfying the public's multifarious expectations to reap benefits from scientific advancement, while working to meet the needs of researchers and students aspiring to careers in science. Armed with the power that "knowledge" gives us in addressing the challenges of coming periods, we will do our utmost to enhance Japan's contribution to global society.
As we work to move this agenda forward, I ask for your greatly appreciated support and cooperation.
October 2015
Yuichiro Anzai, Ph.D.