Message from JSPS President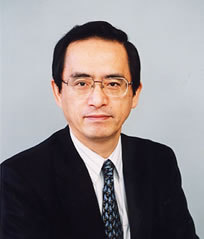 Prof. Motoyuki Ono
On 1 October 2003, the Japan Society for the Promotion of Science became an "independent administrative institution," turning an epochal leaf in its 72-year history of transition from first a private, nonprofit foundation to a quasi-government organization. Over this period, JSPS has, as a core agency promoting Japanese science, initiated and carried out a wide range of programs to advance scientific research, including research grants, researcher cultivation, and international exchange and cooperation. In addition, last year JSPS began performing the selection and evaluation functions of the 21st Century COE Program.
As another milestone, this year JSPS established within its organization the "Research Center for Science System," which enlists the participation of university-affiliated frontline researchers in carrying out studies and evaluations germane to science promotion. The Center, thus, enhances JSPS ability to exercise program accountability from a scientific perspective.
Japan's ability to play a leading role in the budding "knowledge century" will hinge on advancing science and technology. Therefore, the government is placing top policy priority on making Japan a nation undergirded by S&T creativity of the world's highest caliber.
At such a time of heightened need for promotion of research that is highly diverse and rich in originality, the role played by JSPS becomes all the more vital.
Giving maximum expression to the merits of being an independent administrative institution, JSPS will carry out its programs with increased flexibility, efficiency and transparency. While working to contribute to the advancement of science in Japan, it is the renewed desire of all our staffs to further develop JSPS as an organization that wins and enjoys the trust of researchers and academic communities throughout the world.
To this end, I ask all of you for your support and cooperation.
---